College students have to be vigilant in dealing with circumstances, they have to be flexible enough in order to meet academic requirements, deadlines, schedules and to meet their target grades. One wrong move may consequence a huge disaster, you should adapt in the flow of the class or else you'll crash. Same as the concept of the Theory of natural Selection, you have to adapt or else you'll perish.
It is a normal situation for every students to be asked by the question: What is the course are you taking right now?". An answerable question! I am always asked by this question with anyone else, and if I say "Accountancy po"... It is normal to hear their response if they heard that answer, with in fact it could always be spelled in a three-letter word : WOW. Why not? It is a fact that taking the degree of Bachelor of Science in Accountancy is one of the hardest thing a student can do(though it's easy for some).People always admire Accounting students because they have the mindset that Accounting students are really great, intelligent, brilliant, and hardworking. Perhaps, this always happen to me, and sometimes I feel guilty whenever I become too pretentious that BSA is my course. But the truth about it is that it's hard for me to deal with this course. Behind every admiration that people give to me, is a nightmare that I tend to convert into a sweet dream. Sleeping shortly, dis-beautifying yourself, exposing on too much pressure, experiencing stressful moments with problems, abusing your wellness and sometimes emptying your pocket- these are just the characters you always have to deal with in order for you to survive this course. A course considered as the cream of the crop in most Business Schools. Honestly blogging, If can just twist back the time, I would take a different course and that is Broadcast Communication, which I think is really my passion. But it's too late and there is no turning back. There are no more undoing things and you had to choose whether to stay or to shift courses. Because of this, I come up with the perspective that I won't shift courses anymore. Since I already got this far, I should have perseverance.
Whenever my classmates and I talk about this matter, some would eagerly say its time to shift as other wants to stay. And I always say " for me, it would be Accountancy or otherwise none at all" saying in a confident tone but with trembling heart. I would always think how my family supports me in any circumstances. That's why giving up for me is never and will never be a choice. Though is a very hard fight, they always fuel me up with prayers, virtues and love. A very big reason to strive hard.
As of now, we are on board in discovering new shores across stormy seas. You have to anchor well or else you'll get shipwrecked. Wonder where to anchor? You have to be a good captain in your navigation. Anchor to the only trustworthy fortress and that is to the almighty, all-knowing, ever-loving and Awesome GOD! Accept Him as as your rock and fortress whom you should trust.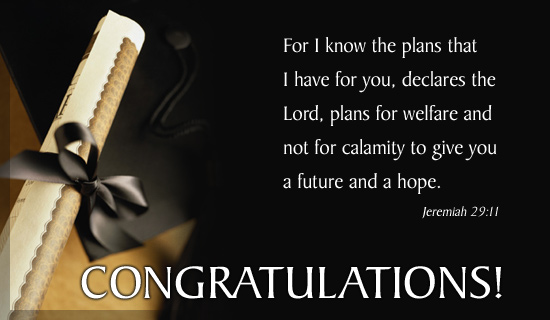 To my fellow students regardless to the course you are taking now, I know you have lots of questions like "Can I pass the test?", "Will I survive this?", "Will I graduate on time?" and whatsoever. Always remember that in the midst of uncertainties, one thing is for sure- God will always back you up. For He said " I know the plans I have for you, plans to prosper you and not to harm you, plans to give you hope and a future" (Jeremiah 29:11). Thus, I urge you to seek God always, in whatever you do, put God first and He will crown your efforts with success."
---Blogging With Prayer ,rr